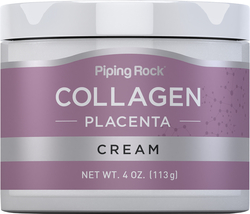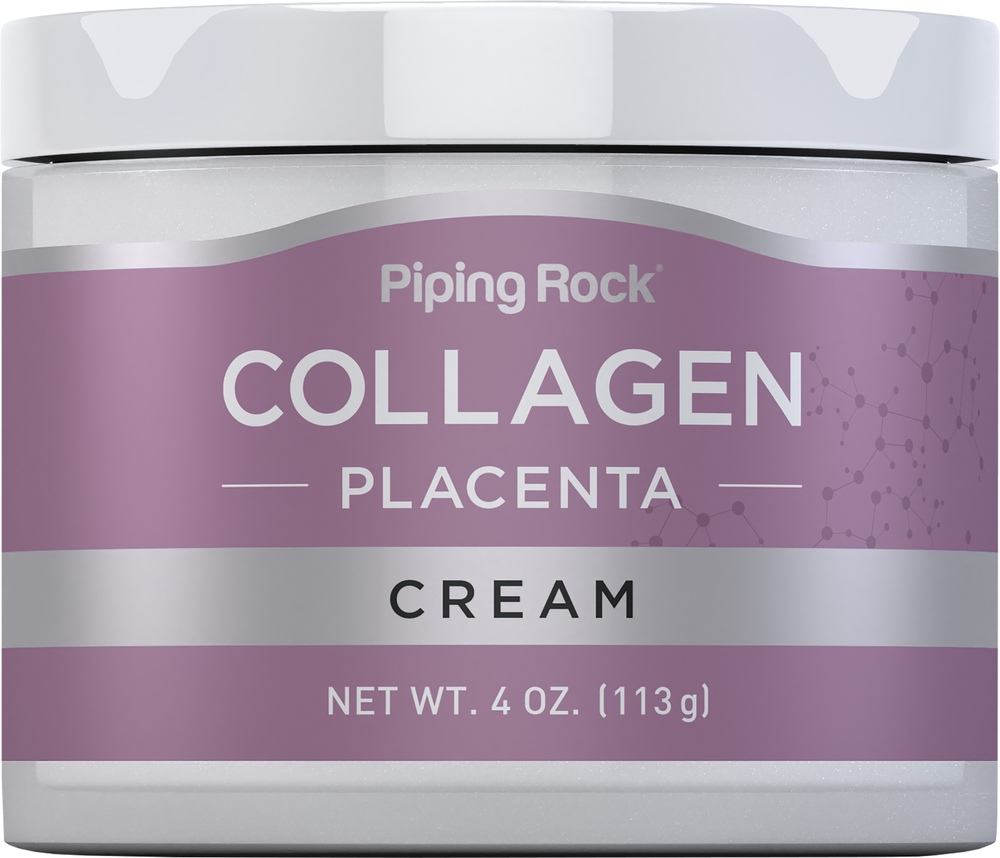 Collagen & Placenta Cream, 4 oz (113 g) Jar
Our Price:
£3.80
(30% Off)
What are Collagen and Placenta?
Collagen comprises most of your connective tissues, including those of your skin, hair, ligaments, bones and nails. Phytoplacenta also helps to promote supple and hydrated-looking skin and can help reduce the appearance of wrinkles. PipingRock's Collagen & Placenta Cream can be your ticket to vibrant skin that simply glows!
What does Collagen & Placenta Cream do?
Specially formulated to fortify the power of collagen with placental cells, our Collagen & Placenta Cream rejuvenates the skin each night it's applied, promoting a youthful glow. Encourage a rich moisture balance while reducing the appearance of fine lines and wrinkles, and reveal a touchably-soft complexion that beams with confidence. Transform into the veritable Sleeping Beauty and rediscover the magic of youthful, divine skin you can't wait to show off!